Riddleberger Brothers, Inc., founded in 1940 by Ike Riddleberger, Sr. and Roy Riddleberger, started as a small plumbing company located in Harrisonburg, Virginia. Through the years the company has seen many changes in the business and industry. Technology has continually advanced in mechanical contracting, and with these advances Riddleberger Brothers has adapted and evolved to stay current.
One thing that has remained constant at Riddleberger Brothers has been a commitment to providing quality work and excellent craftsmanship.  The company leaders throughout our history have always instilled this dedication to quality, and our employees make that happen.  Our seventy-five plus years in business is in large part due to the many dedicated employees who have worked here over the years.  Many of the "old timers" laid the foundation for quality work and excellent craftsmanship and passed it along to others.
This foundation is what makes Riddleberger Brothers the premier full-service plumbing, mechanical, service, controls and design-build company it is today.
We build legacies for our customers by safely installing and maintaining their most critical building systems and for our people by providing the tools and paths for individual career achievement.
Be Safe
We work safely and encourage health, growth and well-being for our Employees.
Be Honest
We act with honesty and integrity and conduct our business ethically for our Employees, our Customers and Partners, and our Community.
Be Respectful
We respect all individuals and encourage employee involvement and social responsibility for our Community.
Be Innovative
We are innovative in providing quality solutions for our Customers and Partners.
Be Collaborative
We collaborate and promote teamwork to provide positive experiences for our Customers and Partners.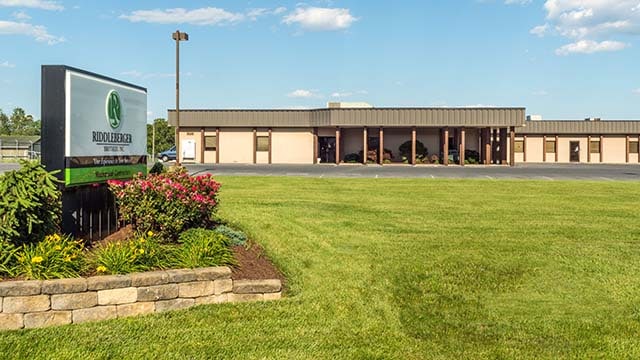 Corporate offices in Mount Crawford, Virginia, in the beautiful Shenandoah Valley
Over 530 employees
Full service plumbing, mechanical, HVAC service, controls, and design-build company
Thousands of successfully completed major projects
Assets
Our customers trust us. We reinforce that trust by providing extensive resources that enable us to respond to our customers' needs quickly. Our resources include:
Extensive workforce and fully equipped vehicles
Experienced and accurate estimating staff
Professional Engineers
LEED Accredited Professionals
Energy Engineers
Project Managers
Cutting-edge technology
In-house production – sheet metal shop, coil line and computer-controlled production machinery, plumbing shop, and piping fabrication shop
Community Involvement
Riddleberger Brothers, Inc. is proud to be a part of the Shenandoah Valley community, and we strive to help strengthen that community by making meaningful changes in the lives of our neighbors, our team, and their families. Each year, we support a number of local organizations with corporate charitable giving; and we've supported local universities, community colleges, trade schools, and K-12 schools with student scholarships. Plus, we've donated time and materials to local organizations and efforts such as Habitat for Humanity, the Boy Scouts of America, the United Way Day of Caring, local schools, JMU Sports' "Top Dog Experience", and many more.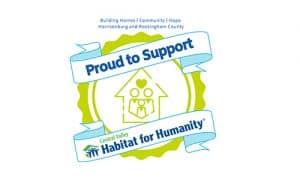 Associations
Member of

Associated General Contractors (AGC)
American Society of Heating, Refrigerating and Air Conditioning Engineers, Inc. (ASHRAE)
American Subcontractors Association (ASA)
American Society of Plumbing Engineers (ASPE)
Plumbing-Heating-Cooling Contractors National Association (PHCC)
Association for Facilities Engineering (AFE)
Refrigeration Service Engineering Society (RSES)