In the ever-evolving landscape of the construction industry, the need for innovative solutions that simplify processes, enhance collaboration, and provide a safer environment has never been more critical. If your company is looking for a new way to streamline your next construction project, you've probably looked at various tools and technologies to optimize your project outcomes. One such approach is building information modeling, which can help solve some of the most common problems present in the construction process.
BIM Example: UVA Flythrough
Building information modeling (BIM) has disrupted the traditional method of how building contractors collaborate and design structures. BIM is used by contractors to build 2D and 3D models of a project, helping improve initial planning, coordination, and overall management for construction and project managers.
As a mechanical contractor with decades of experience in the construction industry, we'll share our insights on the importance and top benefits of BIM, as well as the potential challenges BIM faces today and how we fine-tune our BIM process to benefit our customers.
Building Information Modeling Overview
Building Information Modeling (BIM) is a process for managing a building's data in a three-dimensional (3D) format. It can optimize each stage of your project's lifecycle, from pre-construction to post-construction maintenance. One of its more popular use cases is in virtual construction, where 3D models of a building are used in initial project design, which can then benefit project coordination and greatly assist final field installation.
Why You Might Need BIM for Your Construction Project
Poor planning before and during construction can lead to delays, unexpected costs, and safety hazards. With BIM, all of these common problems are eliminated by ensuring every detail is planned and monitored before and during construction. This means you can save both time and money while benefiting from everything the technology has to offer.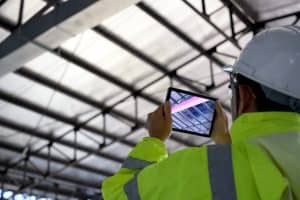 Benefits of BIM for Your Construction Project
Other than an overall smoother construction process, contractors using BIM benefit from a variety of advantages, including:
Fewer errors:

real-time, life-size data allows project managers or other involved parties to spot any potential issues before they arise. 

Project safety:

spatial threats can be identified and resolved, leading edges are identified to prevent falls, and egress can be achieved if evacuation is needed.

Cost-efficiency:

with BIM, you have a better understanding of what materials and labor are needed upfront.

Reduced project times:

fewer errors, along with plans and materials already specified, lead to getting each step done much quicker.
Considering BIM has only become popular in the last two decades, it can still face some challenges. Working with a company that knows the ins and outs of BIM and can appropriately address these challenges is important in ensuring you get the best results.
Organizing large amounts of data.

Businesses unprepared to store and interpret this much data may be overwhelmed and/or wasting resources. 

Fewer trained professionals in the industry.

This can make it difficult for companies to find a qualified contractor offering BIM services.

A lack of education on BIM's potential.

Because of its slower adoption, many businesses aren't aware of the opportunities and benefits BIM provides. More studies and resources on what BIM is and how it benefits construction will be beneficial in increasing its use around the world.
BIM has become an integral part of our project delivery. While BIM does identify and solve issues virtually before being onsite, we have taken the process beyond this typical coordination and clash detection, as it now drives our prefabrication initiative.
BIM Example: JMU Virtual Construction
Here's a look at how we use BIM technology at RBI.
We start with the

architectural and engineering (A&E) design

.

Next, the

design layout is refined for constructability

in our computer aided-design (CAD) software and BIM software, Revit. These tools allow us to build the BIM models.

Coordination is then done in Navisworks

, a 3D modeling software complementing both CAD and Revit that allows our BIM specialists to combine, review, and navigate through virtual models in real time.

Our team performs an

internal review using HoloLens

, a mixed-reality visual device that allows us to see every detail of your building through our own eyes. This review is done at our office, viewing the model at ¼ scale.

Then,

you're invited to our shop to review the model yourself

. At this stage, you can provide input using the HoloLens device while viewing the model at full scale.

Once the review is complete,

we bring the HoloLens on-site

to map out where it matches up with your building.

Lastly,

any final adjustments are made

before we begin installation.
We can benefit your project before construction starts with our preconstruction services. During the initial design phase, we can provide valuable input on market conditions, budget, constructability, and schedule. We'll leverage the latest construction technology, including BIM plus estimating software, to review various design scenarios to ensure your project stays on track.
BIM is an approach to architectural design that's here to stay. By utilizing CAD and other BIM software, 3D models are constructed to view every component of a new construction before any installation occurs. Through the use of BIM, construction and project managers greatly benefit from fewer errors on the job, a safer work environment, greater cost savings, and quicker completion times.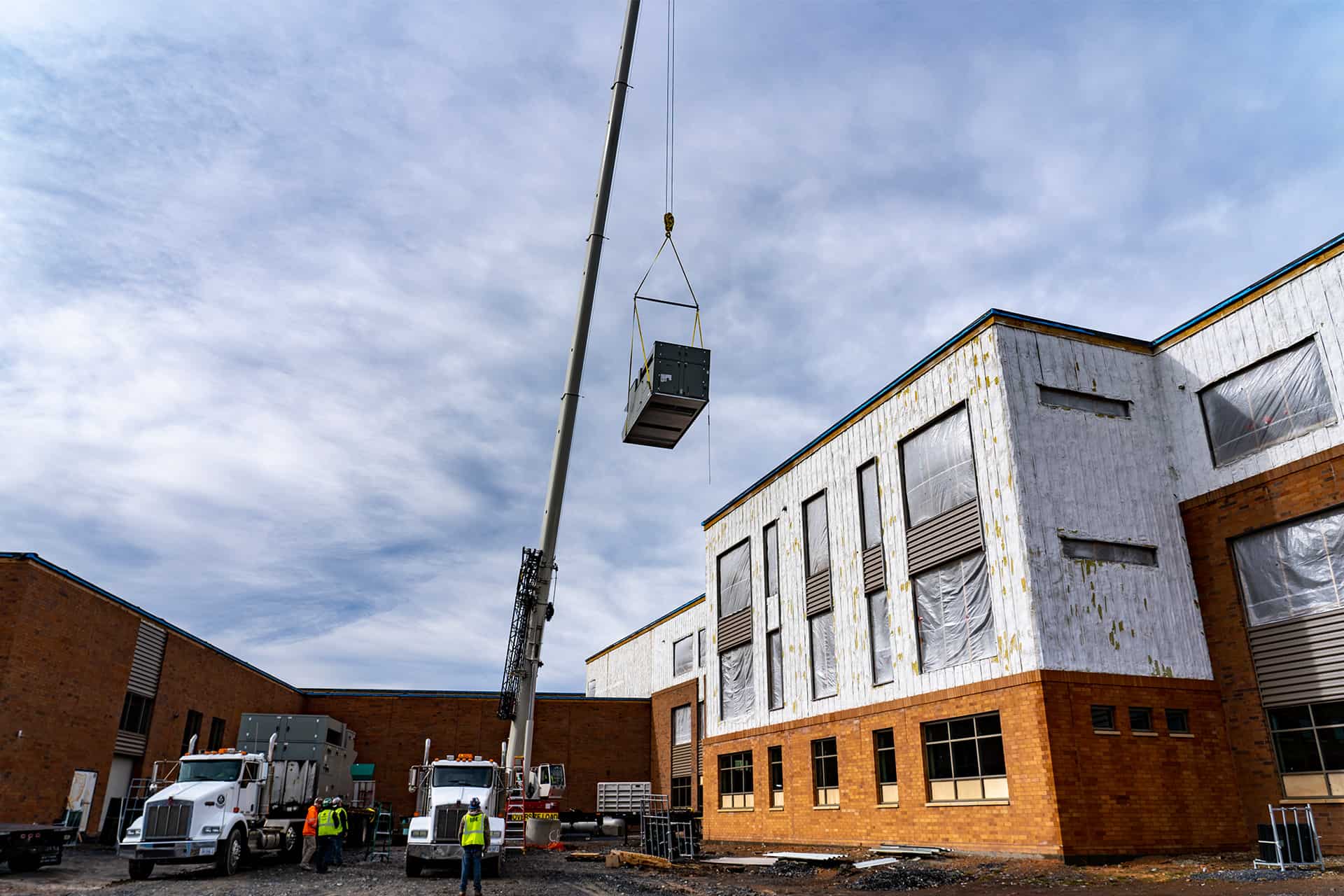 It can be challenging for some companies to organize the amount of data BIM generates, as well as dedicate time to train teams on the software and educate clients about its potential. However, RBI's ability to gain a plethora of expertise on BIM has made it a strong resource when it comes to BIM knowledge and implementation.
RBI is a premier full-service plumbing, mechanical, service, controls, and design-build company. We provide custom services tailored to meet your needs and requirements at each stage of your building's journey. From helping you map out your prefabrication and/or preconstruction needs to keeping your facility in good shape for years to come, we've got your back.