2022 National Apprenticeship Week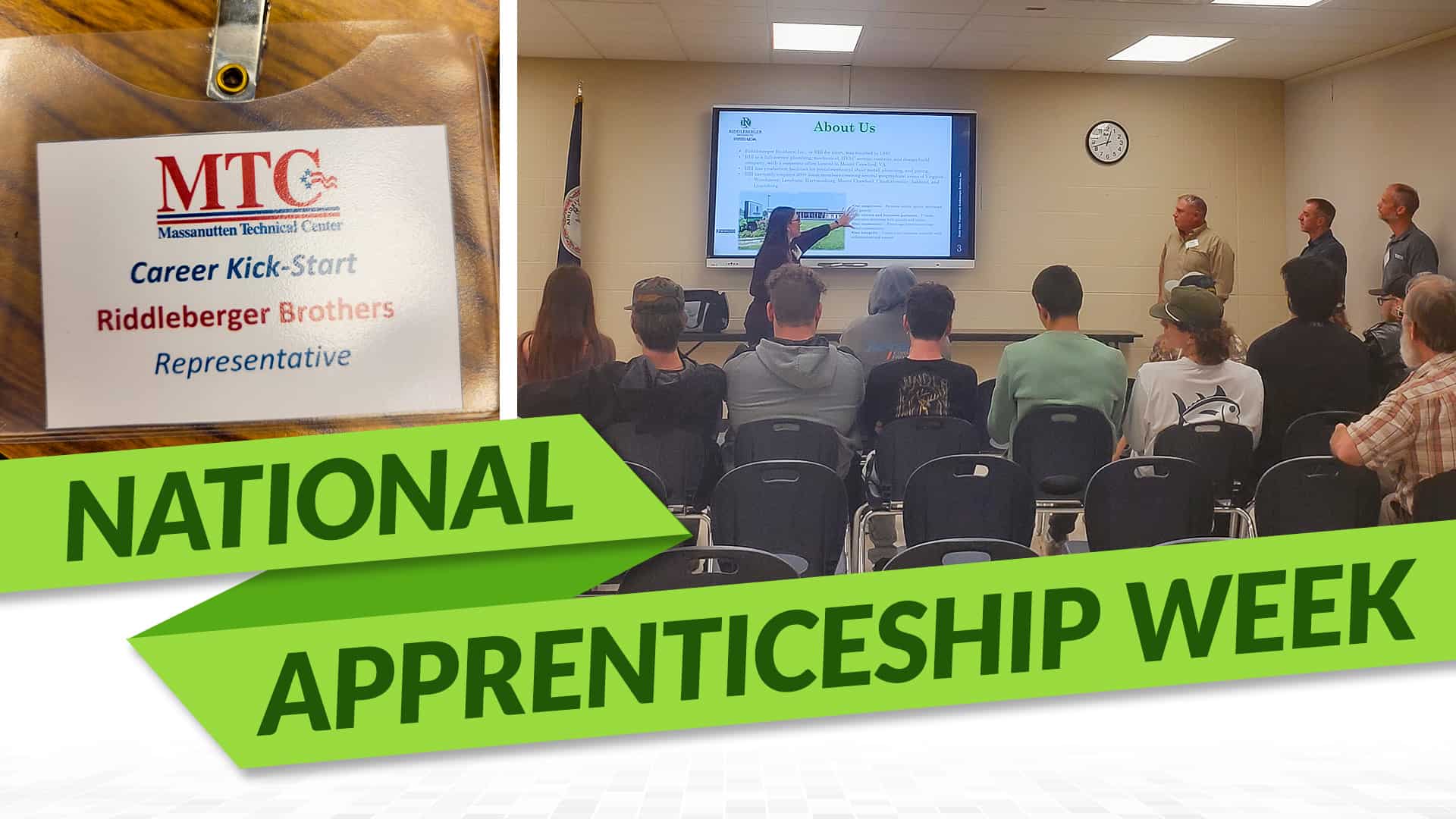 Just in time for National Apprenticeship Week, our team recently attended the Career Kick Start event at Massanutten Technical Center. We spoke with students in the electricity, welding, and HVAC programs to promote work-based learning and the opportunities we have available.
As a Registered Apprenticeship Sponsor, we are very excited to provide a pathway to trade licensure and work with those looking to advance their career. You can learn more and apply for one of our programs here.