Employee Spotlight – Sam Brown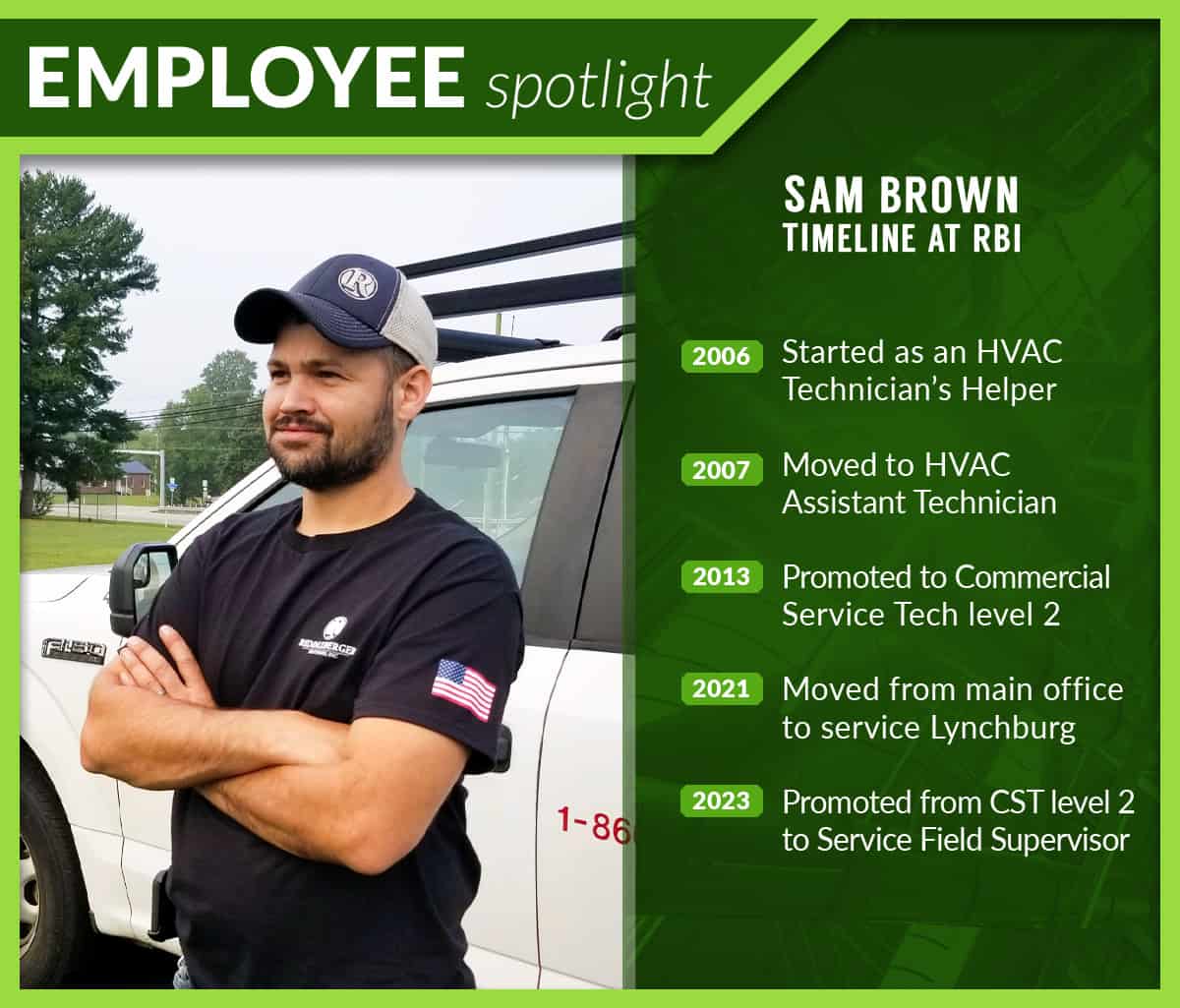 Today we want to spotlight one of our Service Field Supervisors, Sam Brown! Sam started with us back in 2006 as an HVAC Technician's Helper and has been invaluable to our team ever since.
He was first drawn to the HVAC trade after speaking with an instructor at a career day event and enjoys the problem-solving aspect of the job. His favorite part is getting to work on different projects and pushing himself to learn new things with each task. When asked what advice he would give to others considering the career, he said: "Don't hesitate to try it, and don't get disappointed if it seems like it is overwhelming. Reach out to your teammates for help. I have never reached out for help and not received it."
Thank you, Sam, for your hard work over the years. We're excited to have you as part of our team.