Employee Spotlight – Tyler Doolan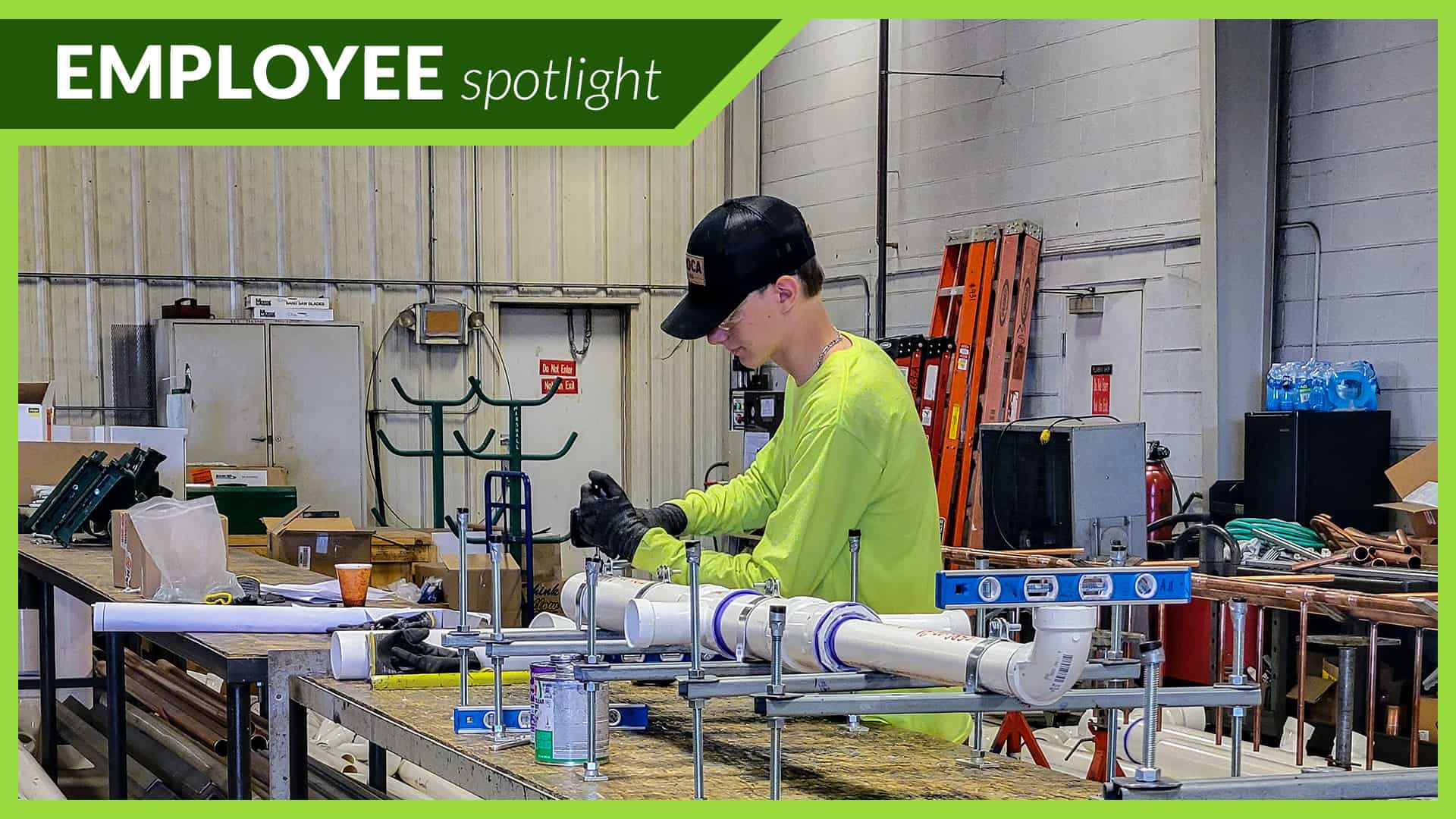 We love working with students to help develop their careers, which is why our intern and apprenticeship programs are designed to encourage career exploration and provide pathways for licensure. Today, we'd like to spotlight one of our previous apprentices, who has now transitioned to a full-time employee, Tyler Doolan!
Tyler started working with us in July 2022 after hearing a presentation about our work and touring our facility with his Massanutten Technical Center instructor. He continued to work with us part-time through his senior year of high school before transitioning to full-time in January of this year.
Tyler now works in our plumbing pre-fab shop as a Plumbing & HVAC Mechanic C, and is on track to have a year of service with the company before his 18th birthday! We're so lucky to have passionate and dedicated individuals like Tyler as part of our team.