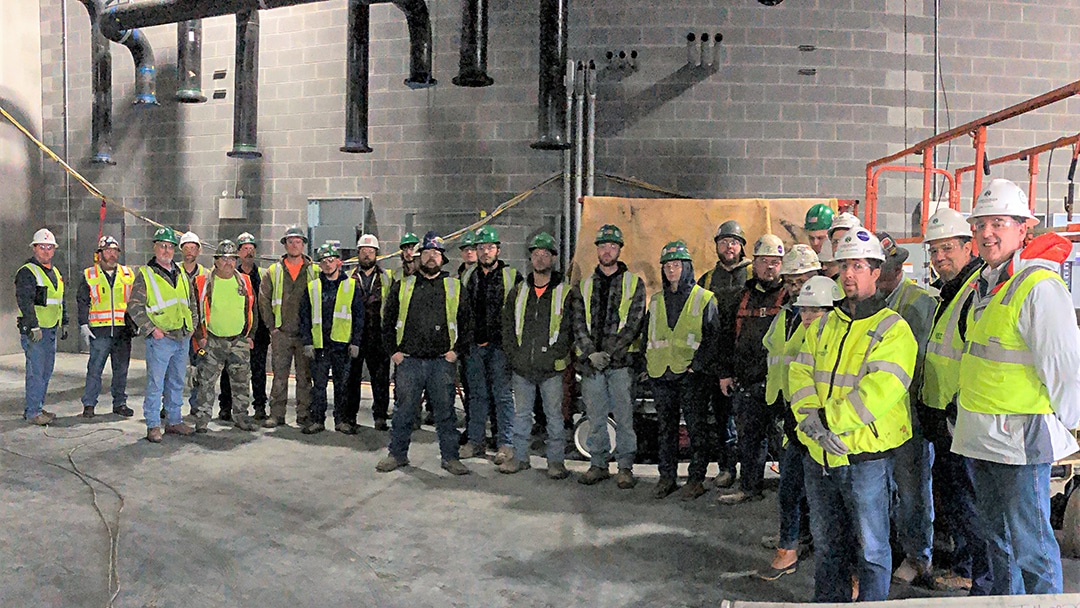 February's site tour was at the Hershey projects.  Mark Morris, Scott Rhodes, Dave Moubray, Bryce Anthony, Cody Foley, Cody Wegman, Rebecca Cox, Shane Hypes, Michael Bowers, Chris Dove, Ryan Hoover, Fisher Wheeler, James Perry, Roy Ruddle, Samuel Ruddle, Isaac Phillips, Joe Magno, Chad Morris, Steve McAvoy, Mike Truslow, Rick Stuples and Tim Harper were working at the Reeses project.
Dwaine Craun, Dakota Riggleman, Gary Caplinger, Richard Wood, Mitchell Duh and Ricardo Gomez Varela were working at the Peanut Roasting project.
The management team that participated in the site tour was Daniel Blosser, Kirk Adams, Neal Buchanan, Kirsten Kopp, Matt Landes and Dave Patterson.