Happy Retirement, Peedle!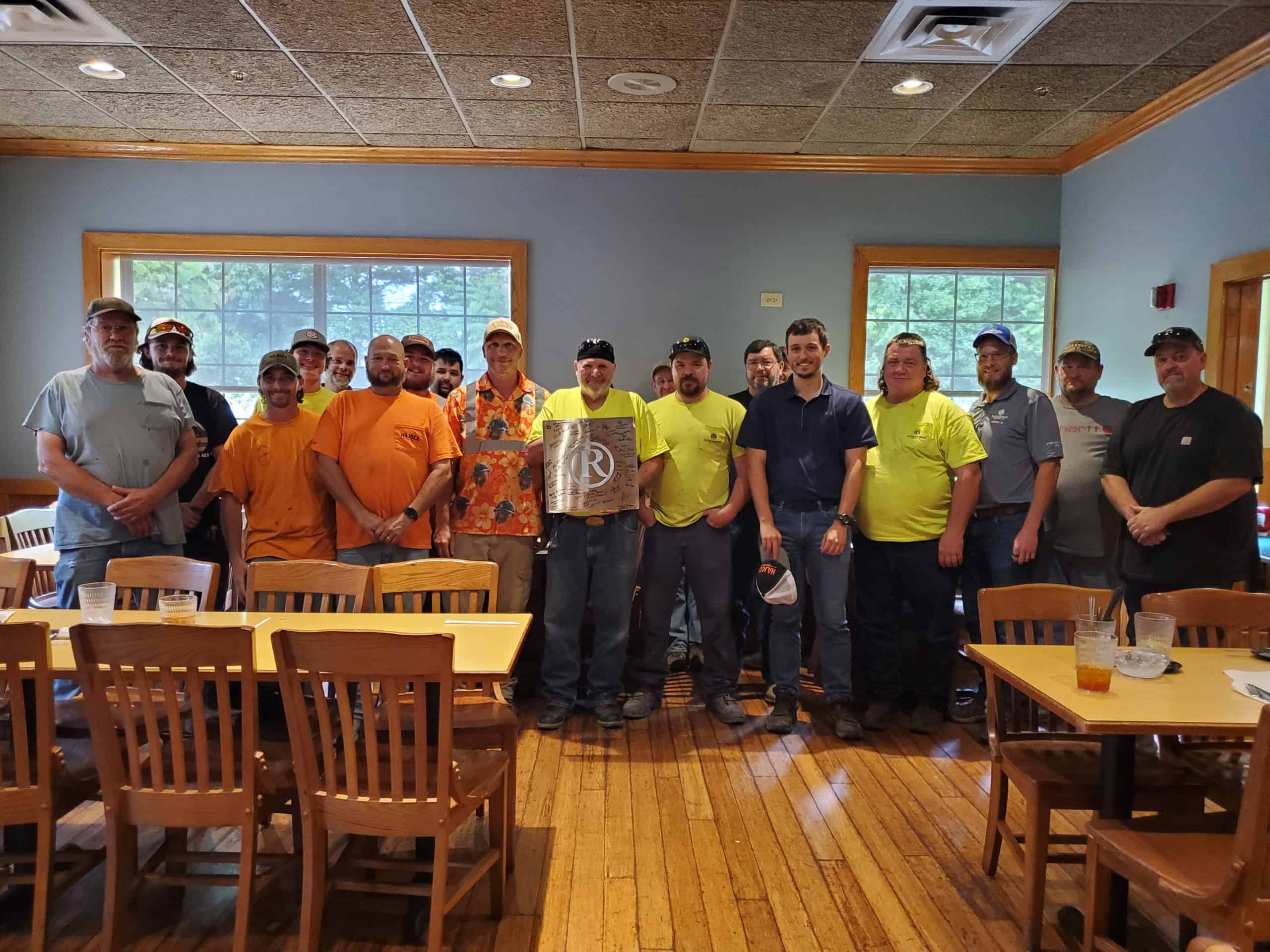 Happy retirement wishes go out to long-time RBI team member, Richard (Peedle) Wood! Peedle recently retired after working with RBI for 25 years. Throughout his career, he has worked side-by-side with almost every employee in the field, always giving 100% every day. Lunch breaks with Peedle could boost the morale of an entire job site, and his stories were shared by all. Peedle also coined lots of new words over the years that we lovingly referred to as Peedleisms. Some of our favorites are, "commalogical" which translates to the most practical way to do something, and "cosha'' which means OSHA compliant.
Thank you, Peedle, for coming to work every day with a great attitude and for your many years of service to RBI. We hope your retirement enables more time for your passions, more miles on your Harleys and in your classic cars, and a chance to rediscover your love of hunting and fishing. You will be dearly missed but never forgotten, through stories told from those who knew you to the new generation just getting started with their RBI careers.