RBI visits Millbrook High School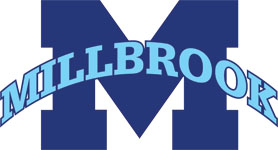 RBI had the opportunity to spend time with students, conducting mock interviews, this past Monday, June 04, 2018, and Tuesday, June 05, 2018, at Millbrook High School in Winchester, VA.
It was a great opportunity to meet with students to discuss their career goals, develop their interviewing skills, and share current availabilities for employment within our organization.
Thank you, FCPS and Millbrook High School, for allowing us to play a part in this event – your dedication to your students is greatly appreciated!