Costly repairs, unexpected system downtime, and high energy consumption can be some of a facility manager's least favorite parts of a commercial HVAC system. But what if there was a way to avoid these issues by predicting when an HVAC system needs maintenance before it's too late? That's where predictive maintenance comes in. 
What is Predictive HVAC Maintenance?
Predictive HVAC maintenance uses unobtrusive sensors throughout a facility to collect HVAC equipment performance information. When various technology, such as sensors and HVAC equipment, work together in a building, it's known as an intelligent building. Intelligent buildings use refined machine learning to interpret sensor data, detect irregularities, and predict the need for maintenance on your HVAC system. All data is housed in one place, ensuring that each component of your building is always working in unison. 
Not only does predictive maintenance help building owners and facility managers better understand their systems, but it also assists facilities in reducing energy consumption, increasing air quality, budgeting maintenance costs, and optimizing the lifespan of HVAC systems. Below, you can see how each of these benefits improves the overall functioning of your building.
Benefits of Predictive Maintenance
Reduced Energy Consumption
Inadequate energy efficiency and poor functioning of HVAC systems can result in immense waste. Even small performance deficits can add to profound efficiency losses.
Predictive maintenance for HVAC systems helps to detect functional issues, which can result in energy waste, in advance and promptly notifies relevant parties of maintenance needs once a potential problem is detected.
It's no secret that lessening your energy consumption leads to cost savings, but it also enables businesses to do their part in reducing their environmental footprint. With newer rules requiring HVAC systems to be more energy-efficient, ensuring your facility meets EPA and other relevant standards is essential.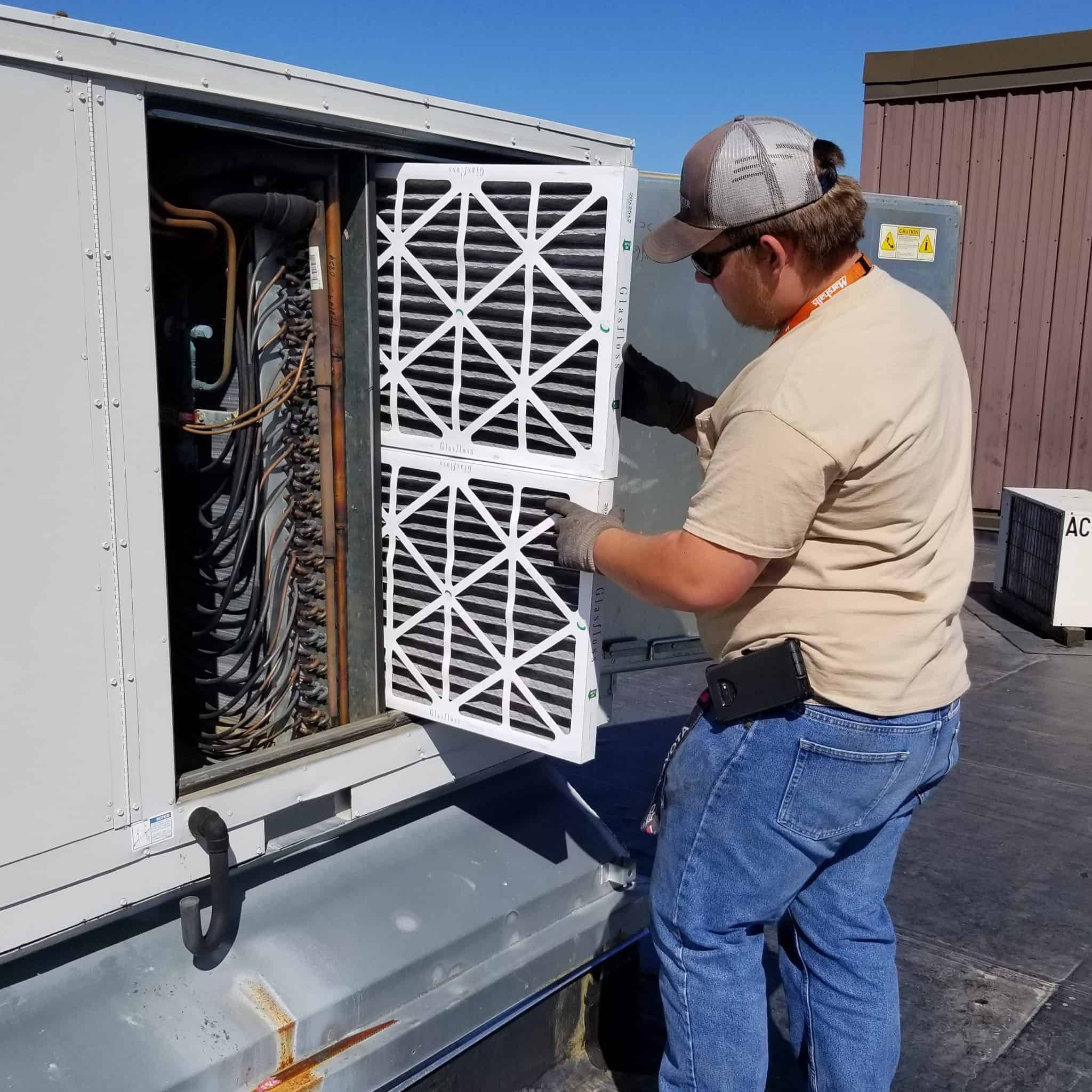 HVAC systems informed by intelligent data can enhance the indoor air quality of a facility by fine-tuning factors like temperature, moisture, and CO2 levels. By incorporating crucial data on air quality and equipment status, these controls can adjust airflow in specific zones without causing over-ventilation or under-ventilation in other areas.
Fewer Maintenance Expenses
By investing in a predictive maintenance service, you can better avoid costly, unbudgeted emergency costs. It also helps make your regular HVAC maintenance easier by resolving any upcoming repairs that might've only been recognized through routine maintenance or when it becomes an emergency.
When comparing predictive maintenance to reactive maintenance, we can see how opposite the two are. Reactive maintenance is needed in emergency situations but can be costly and time-consuming, especially compared to predictive maintenance. Predictive HVAC maintenance is meant to completely eradicate reactive maintenance by indicating the need for service before repairs are necessary.
Reactive Maintenance
Unexpected
Costly
Time-consuming
Predictive Maintenance
Routine 
Minor costs over time
Least amount of downtime
Increased System Lifespan
By continuously inspecting each component, not even one piece of equipment will be able to slow down your entire system's performance. With other maintenance styles, one dirty piece can deteriorate the functionality of your entire HVAC system. But with predictive maintenance, you'll have that piece serviced before there's an issue.
Since predictive maintenance grants your system continuous, optimized upkeep, it will last longer, saving you from needing to purchase a new HVAC system sooner than planned.
With predictive maintenance, your service will always be customized to precisely what your HVAC system needs. Since predictive maintenance technology revolves around your building and its equipment, you and your maintenance technicians will always know when and what needs servicing. Predictive maintenance provides significant benefits from the start, and because of its machine learning technology, it will continuously improve performance over time as it gets to know your system better.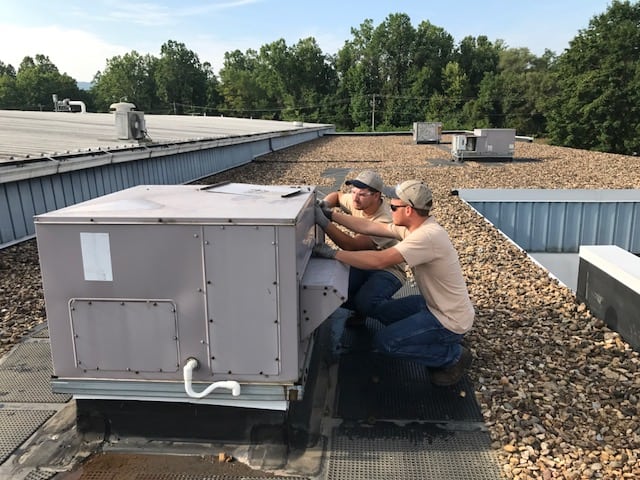 Invest in Predictive Maintenance for Your HVAC System
Researching how your building can benefit from predictive maintenance is a great start to better understanding your HVAC system and its maintenance needs. By using intelligent, machine learning technology to predict when your system needs maintenance, you can reduce your energy consumption, pay fewer expenses, improve indoor conditions, and extend your system's lifespan while obtaining customized service.
Predictive Maintenance Services From RBI
RBI's various predictive maintenance services are designed to provide your facility with prompt, quality service whenever you need it. You can trust RBI to supply unique solutions for all your HVAC service needs. Our predictive maintenance services include:
Code Compliance
Vibration Analysis
Refrigerant Analysis
Spectrographic Analysis
Eddy Current Tube Analysis
Advanced Logging & Digital Metering

Refrigerant Management
Ultrasonic Leak Detection
Megohm/Insulation Testing
Motor/Pump Laser Alignment
Infrared Scanning Thermography

RBI is a premier full-service plumbing, mechanical, service, controls, and design-build company. We provide custom services tailored to meet your needs and requirements at each stage of your HVAC system journey, from helping you find the right equipment to installing and maintaining your system.