From seasonal cleanings to routine inspections, having an HVAC maintenance plan to prevent continuous repairs is critical to your HVAC system's lifespan. Commercial HVAC maintenance is essential to running an efficient and effective system while minimizing overhead costs.
Some benefits of regular HVAC maintenance include:
Decreased risk of having to stop operations
Longer-lasting systems
Improved Indoor Air Quality
Safer performance
How do you know if preventative maintenance is appropriate for your HVAC system? We'll cover what preventative maintenance is, its benefits, and RBI's approach with our preventive maintenance program. If you aren't already implementing preventative maintenance, learn about how it can be beneficial to your HVAC system.
What Preventative Maintenance is
Preventative HVAC maintenance is performed as a routine checkup, usually at certain times of the year, such as spring and fall, to ensure everything is running properly and adjusted for potential season changes. Maintaining various components of your commercial HVAC system will ensure that your building's air conditioning and heating needs are met year-round.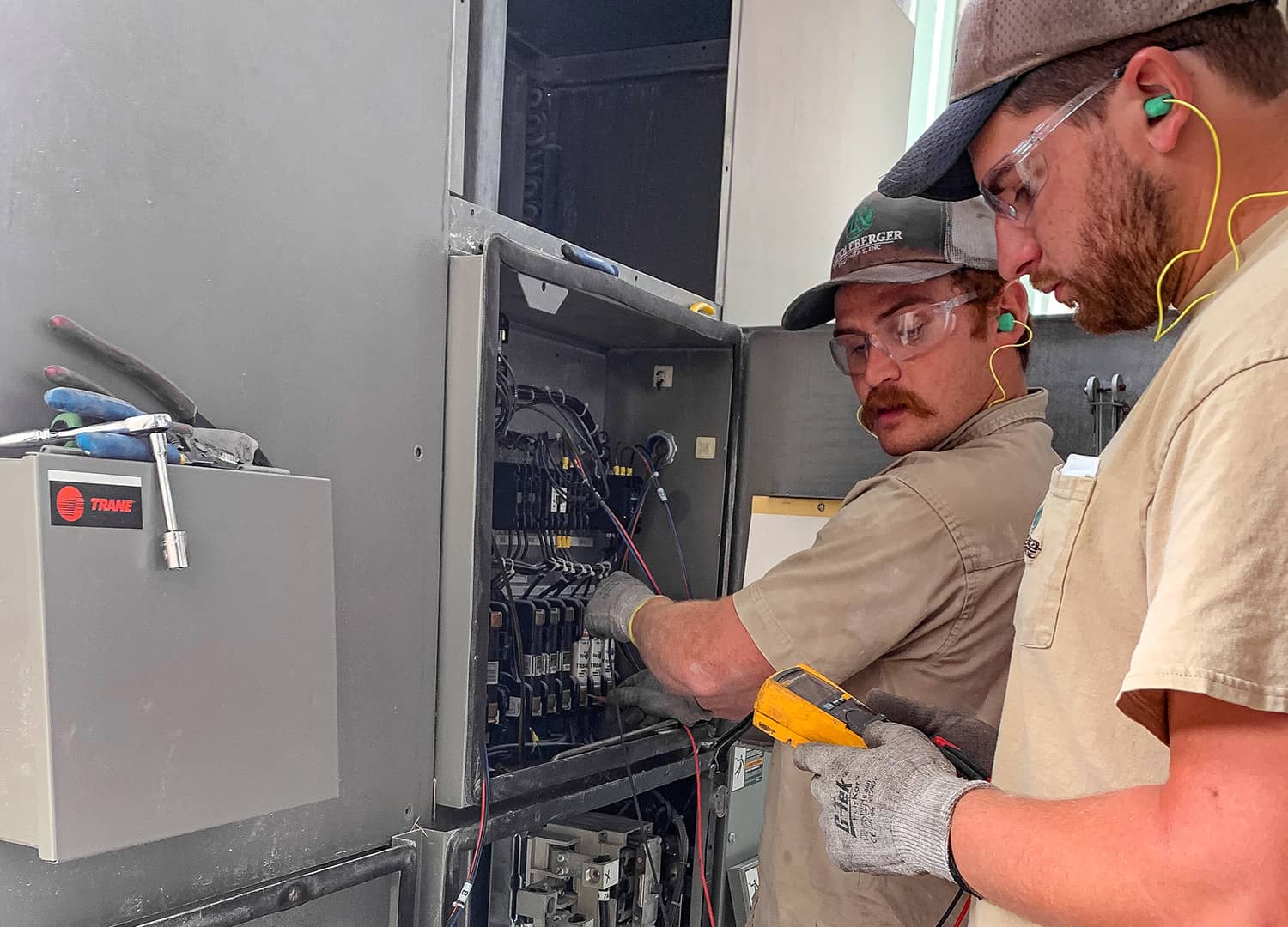 Your commercial HVAC system's preventative maintenance plan will be customized to your business objectives, risk tolerance, and manufacturer's recommendations. Our industry experience allows us to create tailored plans that keep your HVAC system running as efficiently as possible while considering your other business and building needs.
Examples of preventative maintenance include cleaning air ducts and condenser coils, tightening electrical connections, and changing air filters.
Benefits of Preventative HVAC Maintenance
The most significant benefits of maintaining your commercial HVAC system revolve around optimal performance and how that plays into other factors, such as costs, safety, and business efficiency.
Benefits of routine HVAC maintenance include:
Optimized energy consumption by preventing your system from straining to work properly.
Extended equipment life since you'll be aware of issues before they arise.
Improved air quality with a cleaner unit.
Decreased operating costs due to fewer unexpected repairs and less energy used.
Reduced downtime, increasing your business' productivity.
Peace of mind that your system is in good health.
Efficient system performance thanks to regular cleaning and maintenance of all components.
Gone are the days of familiarizing yourself with new companies that all take different preventative maintenance measures. RBI makes it easy to keep your system in optimal condition with our continuous program, letting you focus on business goals while we keep up with your system's routine maintenance. If you're still unsure if your commercial system needs regular maintenance, remember that planned maintenance is usually easier than unplanned maintenance.
RBI Preventative Maintenance Services
RBI's Preventative Maintenance program includes detailed services such as:
Refrigeration cycle peak efficiency calibration
Cleaning, adjustment, lubrication, and calibration of all equipment
Temperature control service
Operational analysis of the system
Predictive belt replacement
In addition, our preventative maintenance program includes all labor and expense for testing, inspecting, maintenance supplies, and all other preventative maintenance measures. When you work with RBI, you can expect fast, 24/7 emergency service guaranteed by our certified service professionals.
Preventative maintenance with RBI is made simple with our use of Visual Intelligence, a reporting feature that provides technicians and facility managers with an overview of maintenance status, repairs, and recommendations.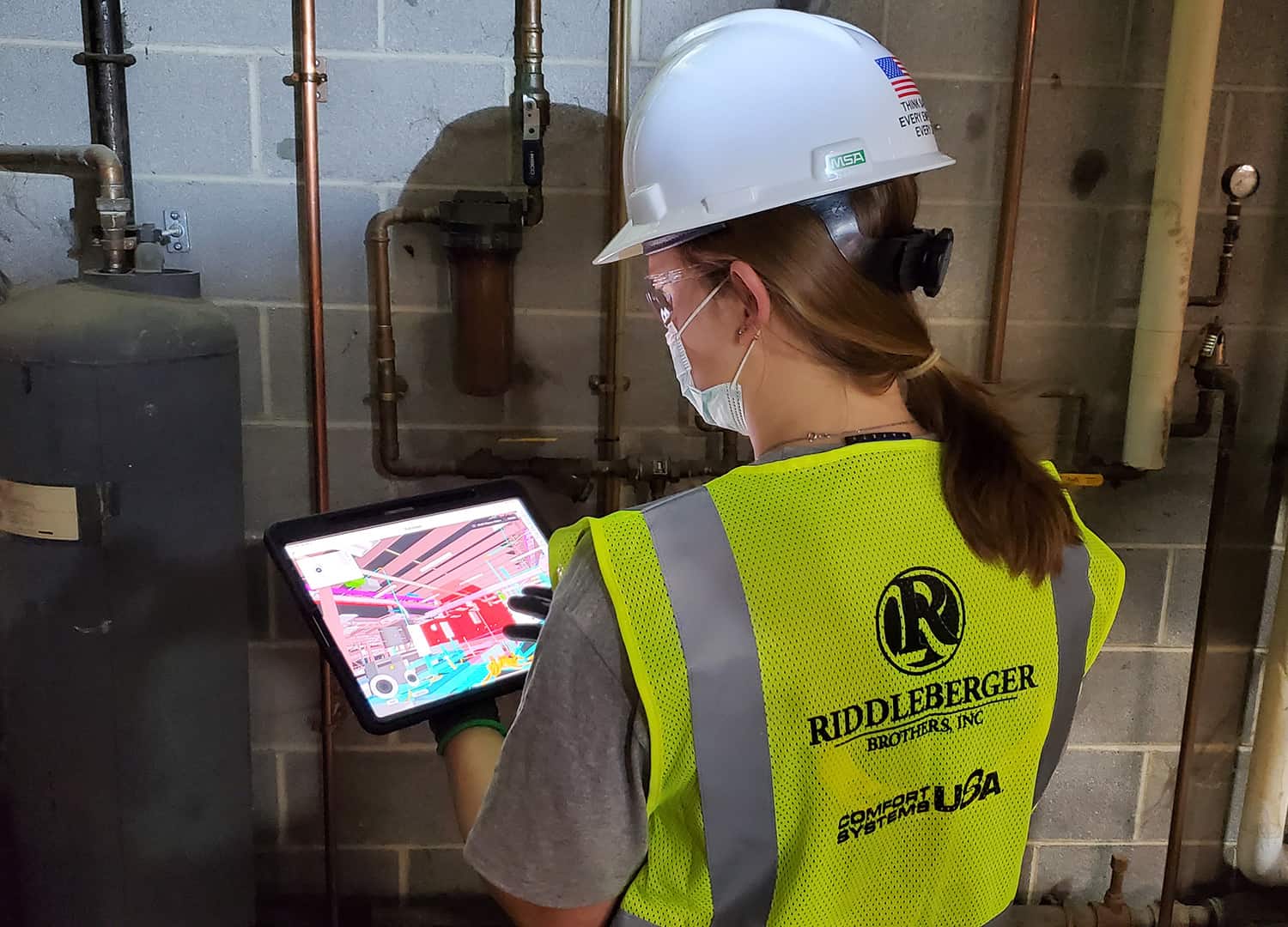 Finding the Right Preventative Maintenance Routine For Your HVAC System
Preventative HVAC maintenance is crucial to saving energy and costs. Regularly inspecting, testing, and maintaining your commercial HVAC system will help produce optimal working conditions for staff while minimizing downtime. Implementing a Maintenance Program will benefit your system by reducing the number of repairs and keeping your system running efficiently for longer.
RBI offers a preventative maintenance program that covers various maintenance measures to extend the life of your HVAC system. Looking for a trusted commercial HVAC maintenance partner?