September 2023 Worlds of Work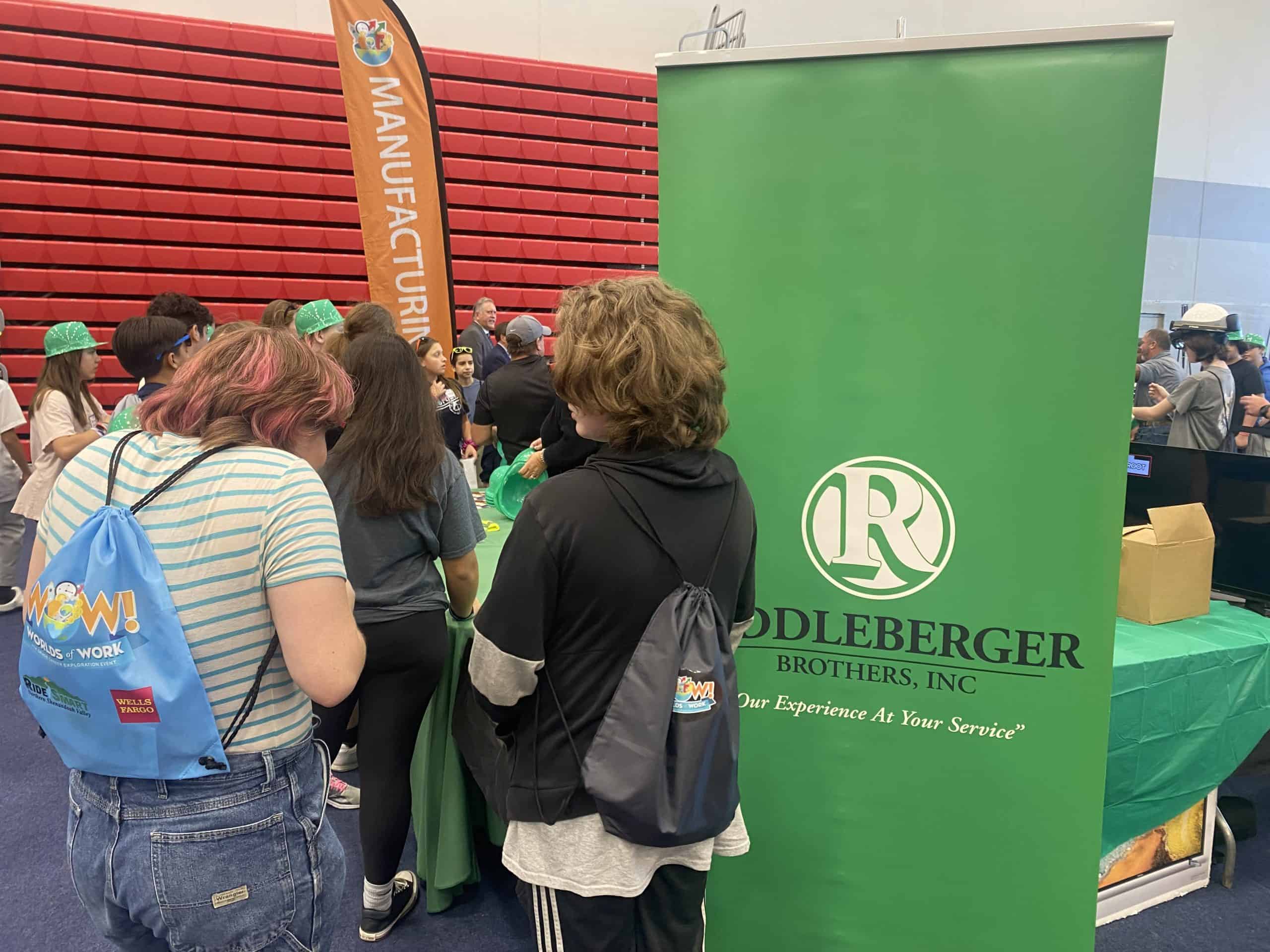 Over three thousand students attended this year's Worlds of Work event at Shenandoah University and we were so excited to participate in the event!
Worlds of Work allows middle school-aged students to visit and interact with local businesses and public services to explore available career paths. The expo is designed to be a fun and interactive way for them to gather information about skills and education required for careers in industries they may wish to pursue. This event in particular saw students attend from Clarke, Frederick, Page, Rappahannock, Shenandoah, and Warren counties, as well as the City of Winchester.
Our team had a great time showing off the plumbing/HVAC display, passing out RBI hardhats, and taking students through a VR training experience. Thank you all for making this event such a success!