Team Spotlight – Bo McCoy and Team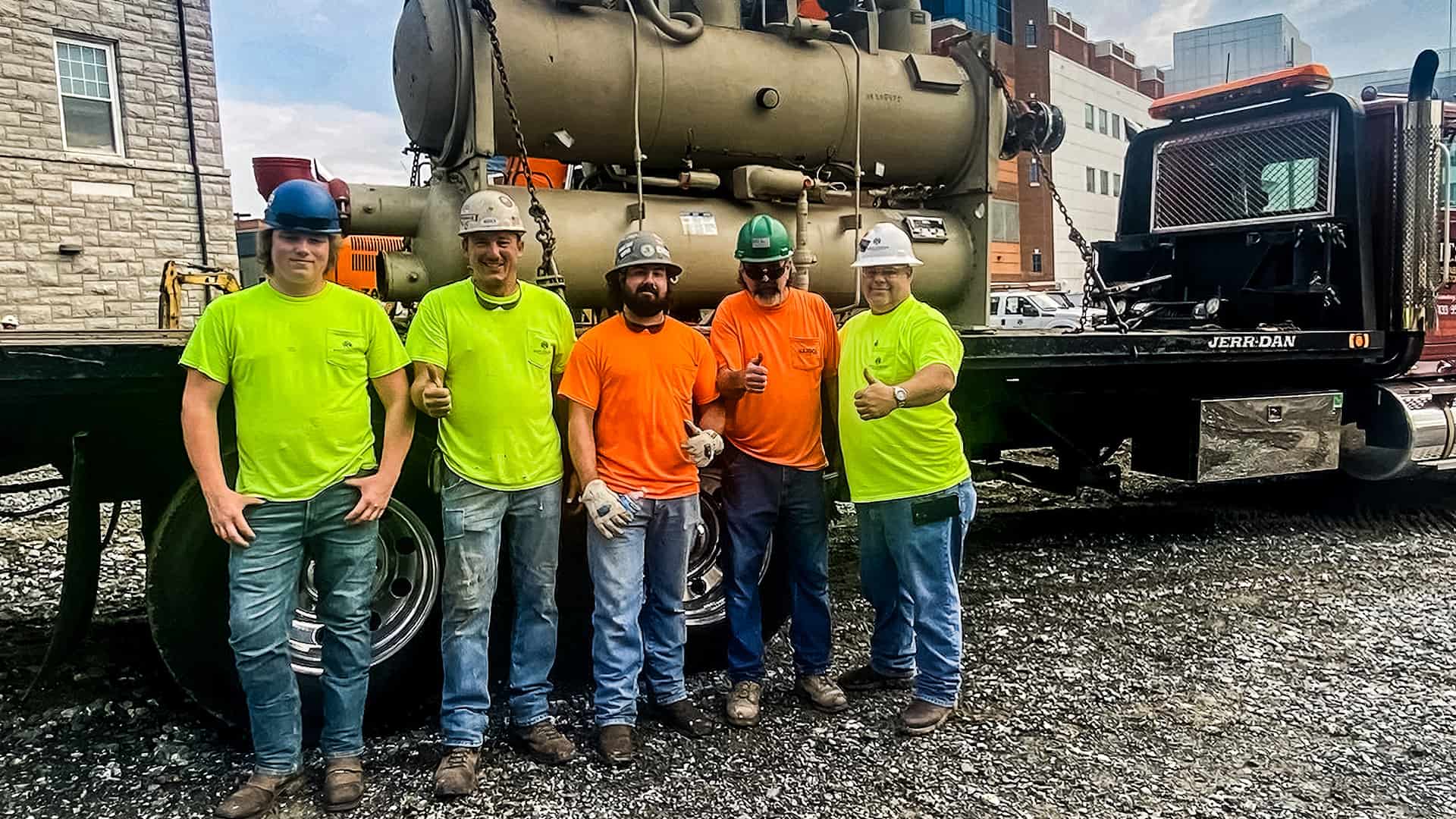 A special shoutout to Bo McCoy and his team for finding a creative quick-turn solution on a recent emergency job! After receiving a call from a long-term client about two failed chillers, our team met to discuss an out-of-the-box solution and immediately got to work. Within 36 hours, they were able to relocate a chiller from a separate project in process for the same client, complete the installation, and confirm the chiller was in successful operation.
Thank you to the following team members for stepping up and working through a solution with our client in an otherwise stressful time. We truly appreciate your hard work.
Bo McCoy
Freddy Martin
Jason Morrison
Garrett Morrison
Matt Edwards
Greg Baker