Veterans Day Challenge Coin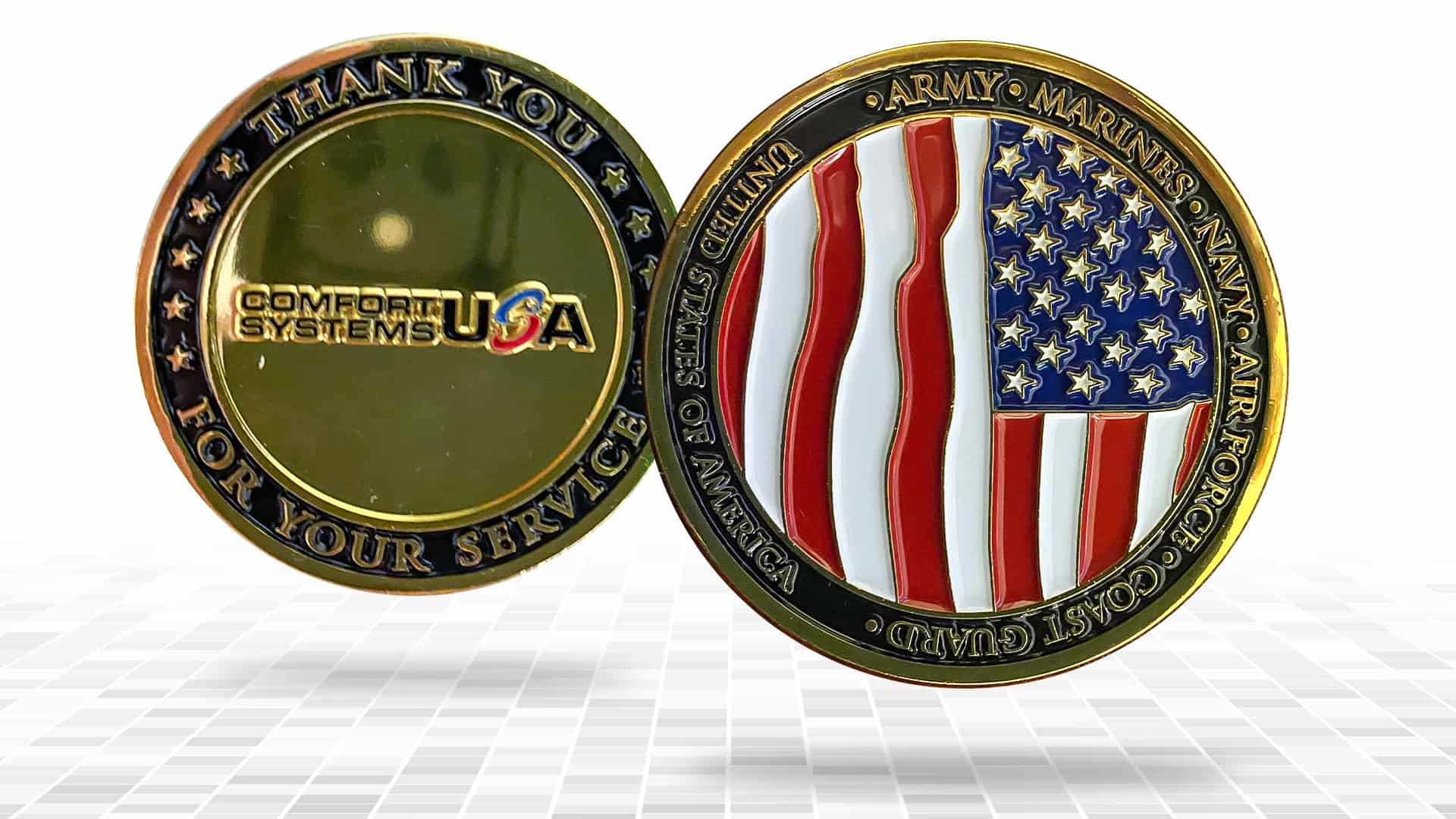 Veterans Day is a time for us to pay our respects to those who have served. This year, in partnership with Comfort Systems USA, we're honoring the 20 RBI employees who are veterans with a special Challenge Coin as a token of our appreciation.
A challenge coin is a small coin or medallion bearing an organization's insignia or emblem, carried by the organization's members and collected by service members. Historically, they were presented by unit commanders in recognition of special achievement, and might be given to prove membership or camaraderie when asked, as well as enhance morale and commitment. The challenge coin is a great way to recognize the hard work and dedication of each veteran employee who served in the military, and we are proud to honor our employees with one.
Thank you all for your service and sacrifice.